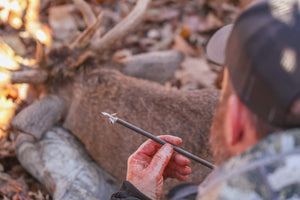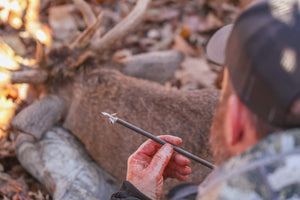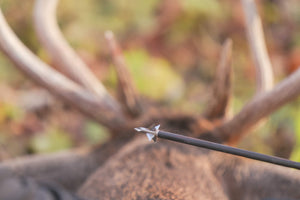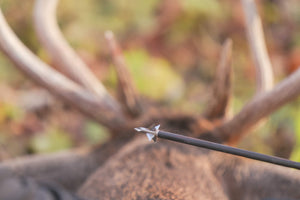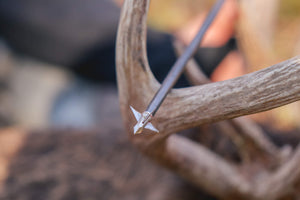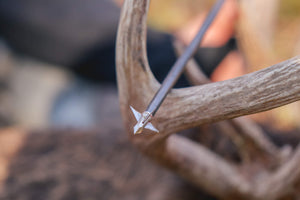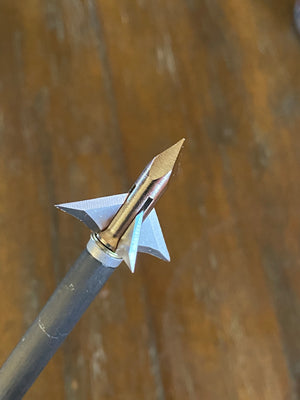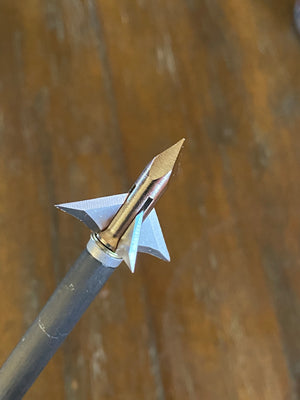 On Sale
Hellhound - 100 grains
Hellhound - sounds terrifying right? Well, it is.

The DirtNap Gear Hellhound is the offspring of bowhunting efficiency and surgical precision. With the characteristics of massive blood loss through hemorrhaging, fantastic flight and extreme durability, any animal unlucky enough to be hit by the Hellhound is destined for the dinner table.
As bowhunters we owe it to our quarry to use the most ethical and efficient products. The engineers at DirtNap Gear have utilized modern engineering to create a broadhead that achieves fantastic flight, exceptional durability, and razor sharpness straight out of the package. That is the Hellhound. Give em' a DirtNap.
SPECIFICATIONS
Total Cutting Surface: 2.2" (1.1" blade, 1.1" blade)
Steel Ferrule – Nickel plated for your pleasure
Blades - 420J2 stainless steel
100 Grains of Hellhound
3 pack