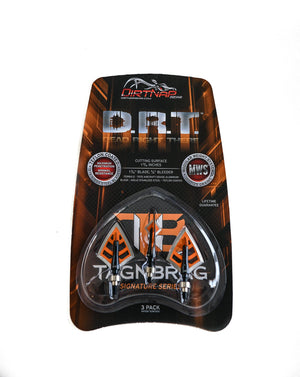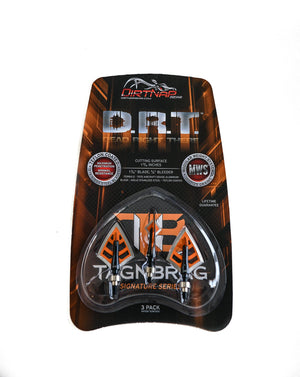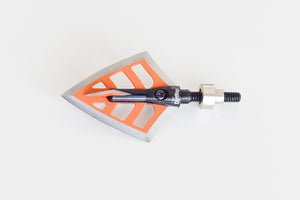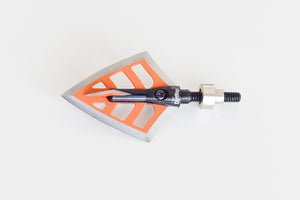 On Sale
TAG N' BRAG SIGNATURE SERIES DRT 100/125 GRAIN - 3 PACK
sold as a 3 pack.
Directly from David and Dean:

"As a bowhunter, you need to have confidence in yourself and ultimately confidence in your equipment. With any broadhead there are three variables that relay confidence.

• They shoot true to your field tips so you don't have to
change or tune your equipment.
• They are durable and can take a beating.
• They penetrate through animals like nothing is in their way.

We pride ourselves to have taken the time to test and shoot
these broadheads and with confidence can say DRT 's meet
all three of these variables. Your moment of truth isn't worth jeopardizing over faulty equipment. Shoot quality broadheads.  Shoot the TAGNBRAG Signature Series DRT from DirtNap Gear."
​

The TAGNBRAG DRT is the same head as the  standard DRT but finished in the popular TAGNBRAG color scheme.  David and Dean approve!